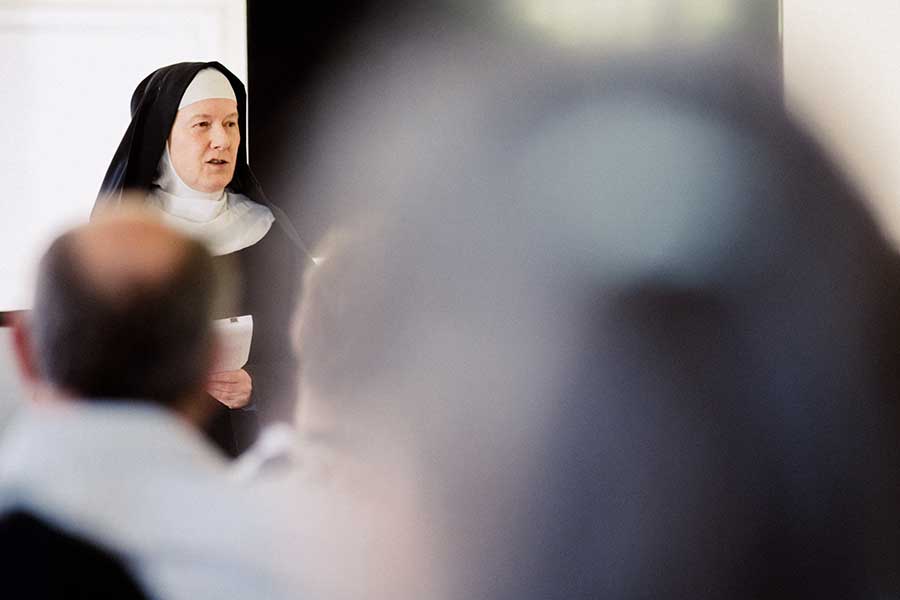 Contemporary Spirituality in Historical Context MA Taster Term – Starting December 2023
Find out what MA theological study is all about by undertaking a taster module. Learn alongside current students and explore spiritual practises for yourself first-hand.
This MA taster term, which runs from December 2023 – March 2024, starts with an online induction on December 8.
Classes are on Fridays, 10:30am – 4pm, at our West Malling campus in Kent.
In this reflective and engaging MA Taster Term, which costs just £500 to study, you will explore major historical and contemporary strands of Christian spirituality. Through your studies, taught by Rev Dr Emma Pennington, you'll have the opportunity to develop your own spiritual practice and to resource others in theirs.
You will explore different varieties of contemporary Christian spirituality and the techniques they employ around spiritual practices, reflecting on their similarities and differences.
Using this context, you will analyse the relevance of these cultural, theological and historical approaches and how they influence and impact contemporary spirituality.
Please note each session has a limit on numbers, so get in touch if you are thinking of studying with us.
To find out more about the Contemporary Spirituality in Historical Context MA Taster Term module visit the course page or if you are ready, sign up via our online application form.
If you like the sound of the course but want to sample what St Augustine's has to offer then we offer amazing taster days throughout the year.