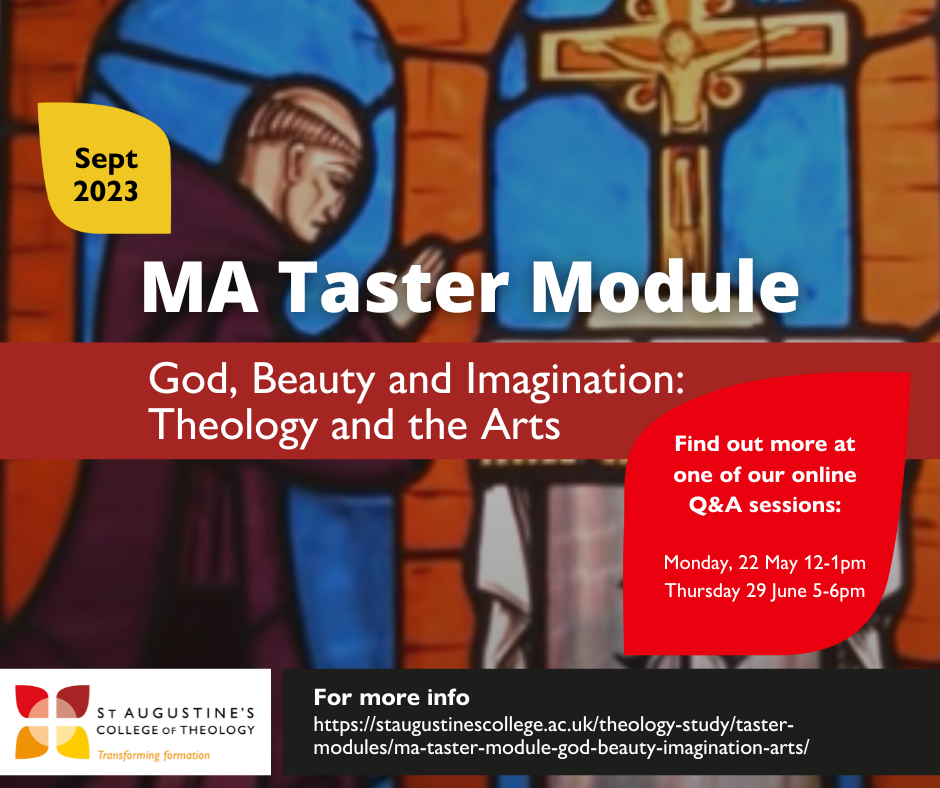 Date
02 Sep 2023

- 17 Nov 2023
God, Beauty, Imagination & the Arts: MA taster module
This exciting new MA taster module guides you in the exploration of theology through the lens of art.
Led by our academic experts, you'll examine theological representations and resonances in the arts with an intimate and informed approach. You'll explore the work of poets, philosophers, and artists – from ancient sculpture to abstract art.
Together with your classmates, you'll identify some of the tools that will take us to these "deep-down things" present in art – and begin to ask about the role of the imagination in our apprehension of God.
Taught through fortnightly teaching days at our historic West Malling campus, this MA taster module invites you to begin looking for the vital strands that connect art, life, and worship.
Fact sheet here
• Friday 15th September
• Friday 29th September
• Friday 13th October
• Friday 3rd November
• Friday 17th November