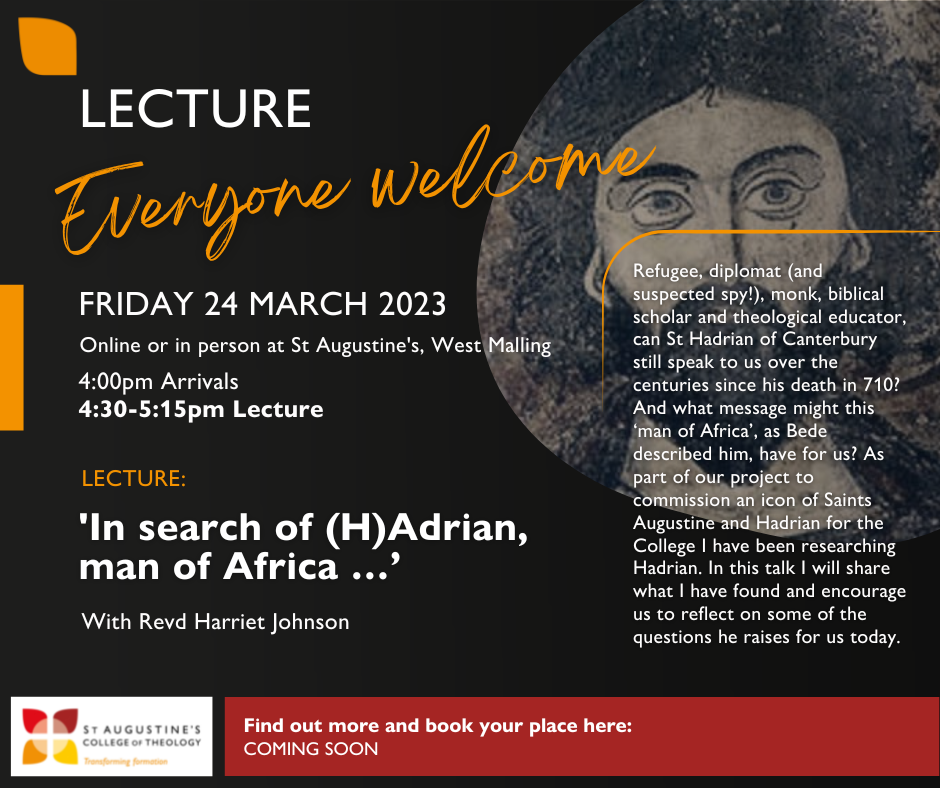 Date
24 Mar 2023
Expired!
'In search of (H)Adrian …. man of Africa' …. talk by Rev Harriet Johnson
Everyone welcome – online or at in person at St Augustine's, West Malling Centre.
Starting with a drinks reception at 4pm
Thank you to all who have very generously donated and prayed for our Icon appeal – there is still time to do so. We are hoping that the icon will feature both St Augustine (after whom we are named) and St Hadrian, bringing together these two men who were so influential in the history of the British church.
And if you want to know more about Hadrian's influence, Rev Harriet Johnson will be talking about Hadrian – what we know of him and what he might mean for us today.
We will contact all attendees a few days before the event to check if you would like to attend in person or zoom.
Sold out!