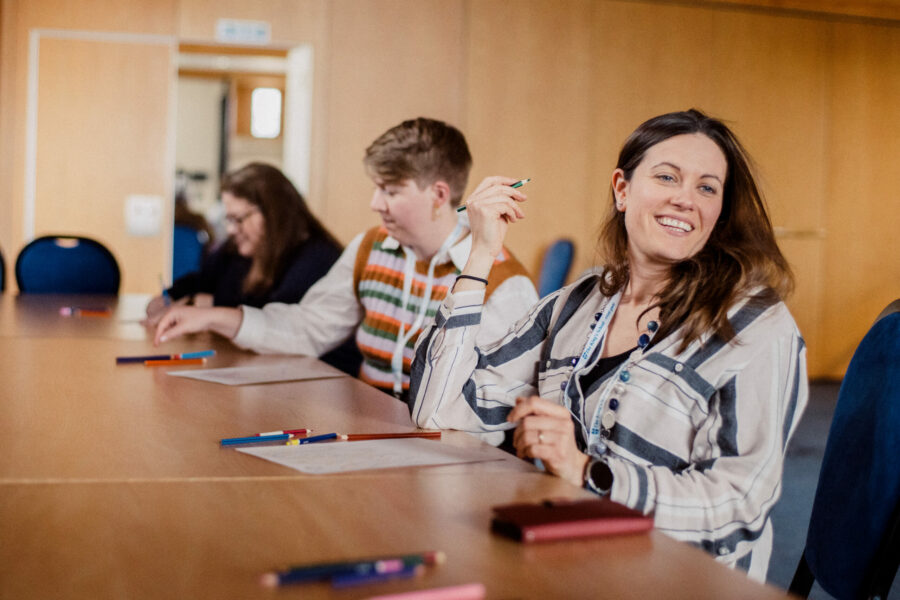 Liturgy and Spirituality MA Taster Term – Starting March 2024
Find out what MA theological study is all about by undertaking a taster module. Learn alongside current students and explore spiritual practises for yourself first-hand.
This MA taster term, which runs from March 2024 – June 2024, starts with an online induction on March 1.
Classes are on Fridays, 10:30am – 4pm, at our West Malling campus in Kent.
This taster module, which costs just £500 to study, will enable you to develop a critical understanding of the importance and complexity of the relationship between liturgy and spirituality. It will give you a historical perspective on how Christian traditions have formulated the relationship between liturgical practice and spirituality. The module will help you to use an understanding of spirituality and liturgy in the interpretation of selected liturgical and devotional practices.
To find out more about the Liturgy and Spirituality MA Taster Term visit the course page or if you are ready, sign up via our online application form.
If you like the sound of the course but want to sample what St Augustine's has to offer then we offer amazing taster days throughout the year.