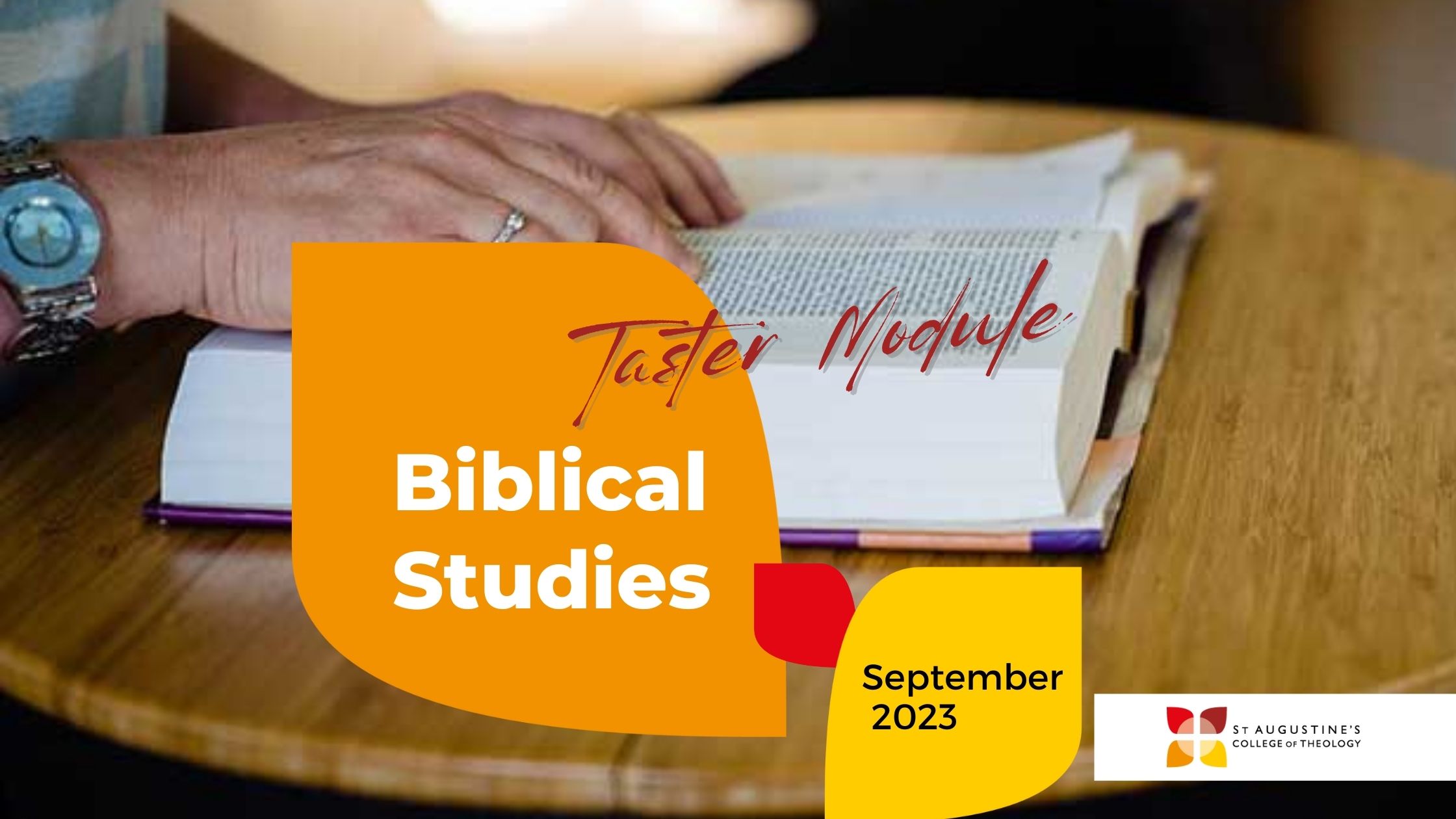 Date
04 Jul 2023
Expired!
Online Q&A for biblical studies taster module – 4th July (6-7pm)
Discover more about our biblical studies taster module, which will introduce you to the contemporary study of Scripture through the Introduction to Biblical Studies module. Join fellow students in exploring some of the most important issues relating to Christian life and worship.
Taking place between September to November 2023, in the degree taster module you will learn how to use the major critical tools that scholars employ to interpret the Bible, allowing you to better understand the story of modern Biblical criticism.
If this sounds of interest, join the St Augustine's team online on July 4 to learn more about the module and studying theology at St Augustine's.
After all – nothing really beats talking – you'll meet staff and get a chance to ask your questions.
Have a question?  Want further info?  We'd love to hear from you! Admissions Team, either by email on admissions@staugustinescollege.ac.uk or by phone on 01732 252 656.
Register for the event below