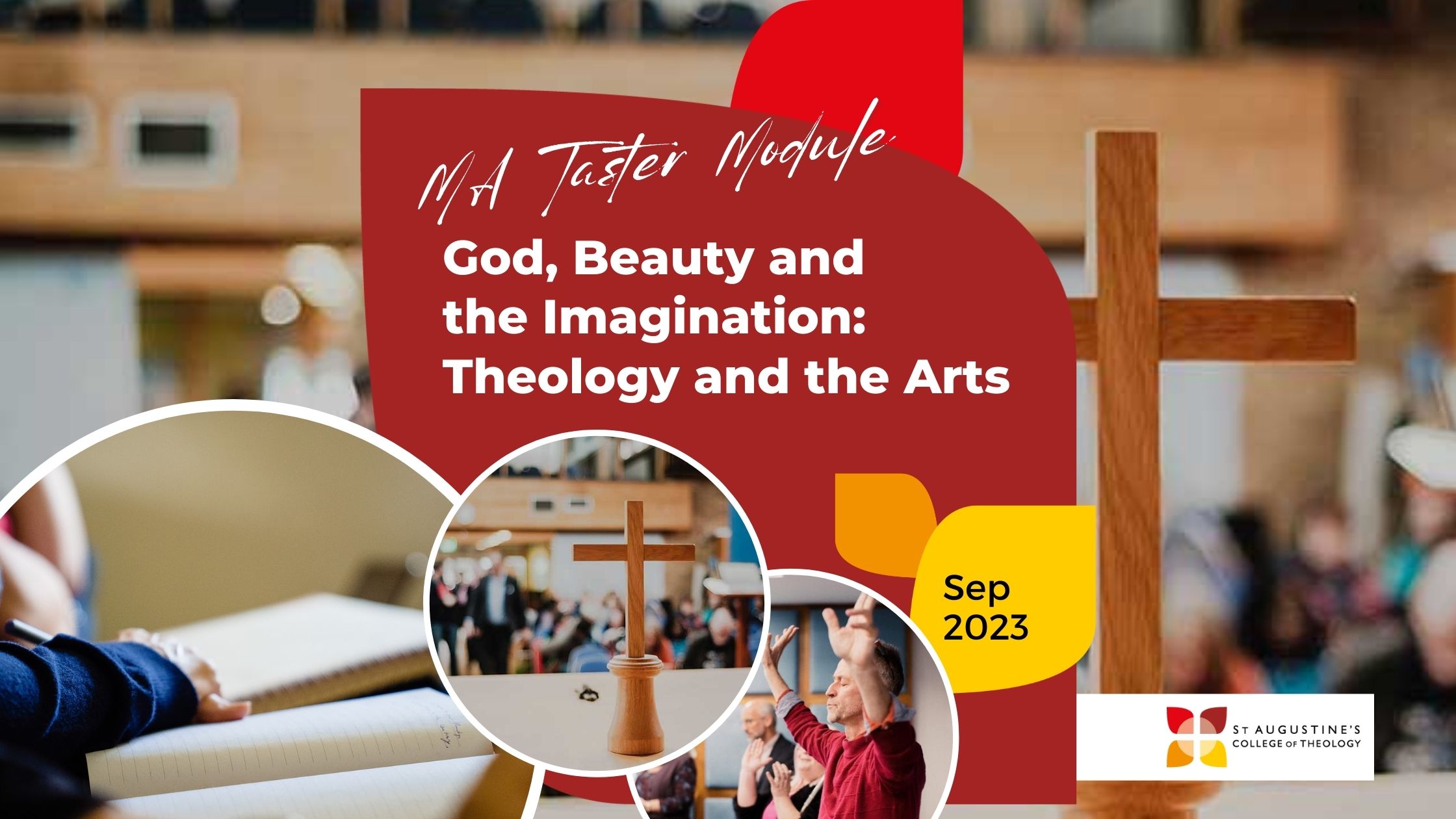 Date
22 May 2023
Expired!
Online Q&A for God, beauty imagination and the arts MA taster module 22nd May (12-1pm)
Discover more about our MA level taster module, which will explore theology through art, picking up on the vital strands that connect art, life, and worship.
Taking place between September to November 2023, the degree taster module guides you in the exploration of theology through the lens of art.
If this sounds of interest, join the St Augustine's team online on May 22 to learn more about the module and studying theology at St Augestine's.
After all – nothing really beats talking – you'll meet staff and get a chance to ask your questions.
Have a question?  Want further info?  We'd love to hear from you! Admissions Team, either by email on admissions@staugustinescollege.ac.uk or by phone on 01732 252 656.
Register for the event below