St Augustine's locations
Explore the campuses, teaching centres and key locations that St Augustine's students call 'home'.
As one of the South East's most prominent colleges of theology, St Augustine's welcomes students and ordinands from Kent, Sussex, Essex, Surrey, London, and beyond.
Students are invited to attend classes and tutorials at one (or both) of our two key learning centres; West Malling campus in Kent, and Southwark campus in central London.
As a college, we collaborate closely with the dioceses of London, Southwark, Canterbury, Rochester, Chichester, Guildford, Oxford and Chelmsford.
A non-residential college of theology
We encourage our student community to think of our learning centres as their spiritual and academic home away from home.
However, it's worth noting that we are a non-residential college. Students and staff do not live on campus but, instead, travel to and from home to attend classes.
Many of our students also engage in study or train for ordination part-time. You can now attend classes remotely via online learning – those studying for their Certificate of Higher Education can study exclusively online and attend class from anywhere in the world.
St Augustine's Principal Rev Dr Alan Gregory welcomes prospective students to the college.
West Malling campus
Our West Malling campus, in the heart of rural Kent, is situated within the tranquil and spiritually rich environs of Malling Abbey.
Originally founded in 1090 by Gundulf, the Bishop of Rochester, this incredibly atmospheric and historic abbey is also home to a community of Anglican Benedictine nuns.
Alongside a suite of classrooms, Malling Abbey is where our administrative staff and main library facilities are based. Students are also welcome to use the contemplative study spaces at any time.
Staff and students alike join together for worship in the 14th century Pilgrim Chapel, nestled within the abbey's leafy and sun-dappled grounds.
Classes at the West Malling campus
At Malling Abbey, both part-time and full-time students typically attend teaching days on Fridays from 10am to 4pm.
As a student, you can book study rooms for use during the day and throughout the week; if you usually attend classes at Southwark, this can be a nice change of pace.
You're also invited to join us anytime for day retreats or quiet times of prayer.
Access to Malling Abbey
Although Malling Abbey is located on the outskirts of the rural Kentish village of West Malling, it's within easy reach of road and rail links across the South East.
Catch a direct train from London Victoria or Maidstone East to West Malling Train Station and walk five minutes to reach the abbey. Or turn off the M20 at junction 4 to reach West Malling in a matter of minutes.
Take a virtual tour of Malling Abbey and explore the stunning grounds, classrooms, library and chapel.
The Southwark campus
Nestled in the heart of central London on Borough High Street, minutes away from London Bridge, our Southwark campus, Trinity House, is a modern and inviting learning centre.
Tucked away and off the beaten track, Trinity House is an oasis of learning in the midst of the city. It's an ideal learning centre for students who want to blend study with a busy, full life.
Home to a suite of classrooms, study spaces and well-stocked academic library, tutorials and lectures are led through convenient evening classes.
Students typically attend evening classes from 7pm to 8pm on Mondays, alongside other teaching sessions.
Access to Trinity House
For London-based students or those travelling into the city from surrounding areas, Trinity House is extremely easy to get to.
Located roughly in between the London Bridge and Borough Market tube stations, students can catch the Tube from any major train station in the city, or take advantage of the well-appointed bus routes to reach the teaching centre.
Trinity House, 4 Chapel Court (off Borough High St), London SE1 1HW Get Directions
A virtual tour of St Augustine's Southwark centre.
Other important locations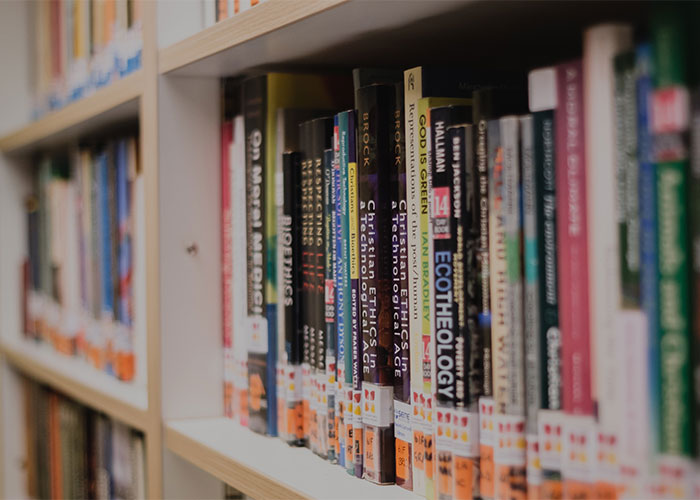 Library facilities
The college has two libraries; one at our West Malling campus and the other at our Southwark campus. Our experienced librarians can help you find what you need from across our collection, through interlibrary borrowing schemes or from our extensive range of electronic books and online resources.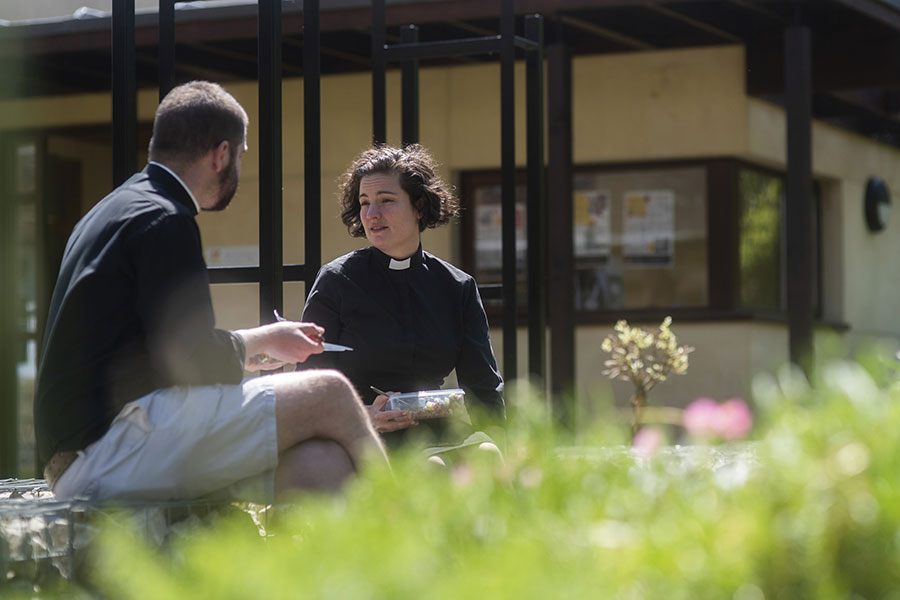 Residential Weekends
If you're training for ordination or licensed lay ministry, you're invited to attend residential weekends where you'll engage in hands-on learning and community worship. Weekends are held at various locations, including Ashburnham Place, near Battle; Leatherhead; and Aylesford Priory, Maidstone.
Annual Residential Week
For the annual residential week, ordinands are invited to stay at the King's School, Canterbury and enjoy the classroom facilities of Christ Church University. We also hold our daily worship in Canterbury Cathedral, which many of our past students have considered to be a highlight of the academic year.