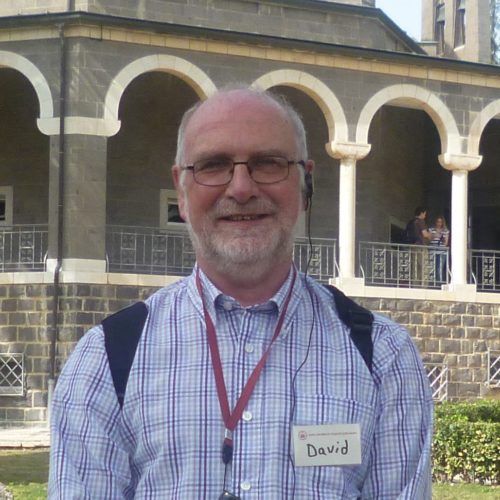 Tutor in Pastoral Theology and Practice
"Nothing has fulfilled me more in my ministry than accompanying people, often in healthcare settings, through dark and troubled times, and I really enjoy sharing some of the learning of this with St Augustine's students. I had a great pastoral training and I'm glad this can still happen."
David is an Anglican priest who in semi-retirement continues his work in pastoral supervision and spiritual accompaniment, and enjoys teaching out of his varied experiences. He trained for the ordained ministry at St John's Nottingham where he was taught and supervised by Dr Frank Lake, which remains a formative experience. He worked in parishes for 14 years, but has served more time in healthcare settings, notable Burrswood, Mildmay Hospital, and Queen Elizabeth Hospital, Woolwich. Since retirement from the NHS he has returned to work part-time at Burrswood. He has a Diploma in Pastoral Counselling and is a Senior Accredited Pastoral Supervisor. He has a passion for helping those in ministry find reflective spaces and he has a special interest in death and bereavement.
David lives in Edenbridge with his wife Ruth and their golden retriever, and has 5 children and 3 grandchildren. He enjoys walking and cycling, piano playing and keeping up with current affairs. He tries to keep a sense of humour.
Co-wrote "A Question of Healing" with Dr Gareth Tuckwell (Eagle 2000).
Paper: "The Grief Journey" available from Burrswood Bookshop and www.burrswood.org.uk.