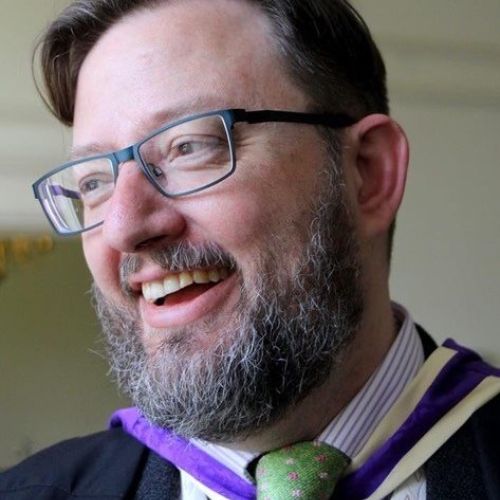 "As someone whose learning has always been contextual and undertaken in my spare time, it is a joy teaching at St Augustine's to journey with students as the are formed in study together in a community of mutual learning and growth. To do so in the study of worship which is at the heart of our shared faith is a great privilege."
Harvey caught a bug while briefly working  with the Liturgical Commission in the early 90's and has been studying liturgy and worship ever since. He has had the great privilege for over 20 years to teach those training for ministry about the corporate worship of the church.
He has been Secretary of the Society for Liturgical Study in the UK and Ireland for the past ten years, is a member of the International Anglican Liturgical Commission and has recently been elected to the Council of Societas Liturgica. His academic interest is in the received meaning of worship and in how what we do in our corporately liturgy forms and sustains people in the faith we proclaim. He is planning a collaborative multilingual research project to look at understandings of anamnesis and remembrance across language and cultural divides.
A layman, both his teaching and his study are managed in spare time alongside a full time job working for the Church Commissioners, and he longs to have the time to properly write up the research papers and study he has undertaken.