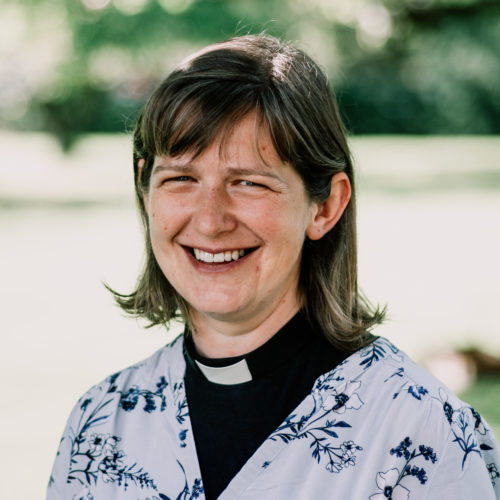 Tutor for Lay Education, Practical Theology, and Old Testament
The Rev. Dr. Jenny Corcoran is the Tutor for Lay Education, Practical Theology, and Old Testament. Before St Augustine's, Jenny was the Chaplain to the Bishop of Dover in the Diocese of Canterbury and Local Chaplain to the Archbishop of Canterbury. She grew up in Bristol, England, and then earned a Bachelor of Arts degree in Music and English Literature from the University of Lancaster. She worked as a youth and children's minister at a large evangelical church near London before studying for ordination at St John's, Nottingham and gaining her Masters in Mission and Ministry there.
Jenny completed her Ph.D. in Old Testament Studies and Practical Theology at the University of Nottingham. The title of her dissertation is 'A reading of Deuteronomy as a model of continuity, adaptation and innovation for contemporary discussions of Anglican liturgy'. While working on her thesis, she served as the minister at St Barnabas, Lenton Abbey in the Diocese of Southwell and Nottingham and then as Chaplain and lecturer in Practical Theology at St. John's, before becoming Director of Distance Learning at the College. Jenny is married to Dan, who is also a priest in the Church of England, and they have two young children.