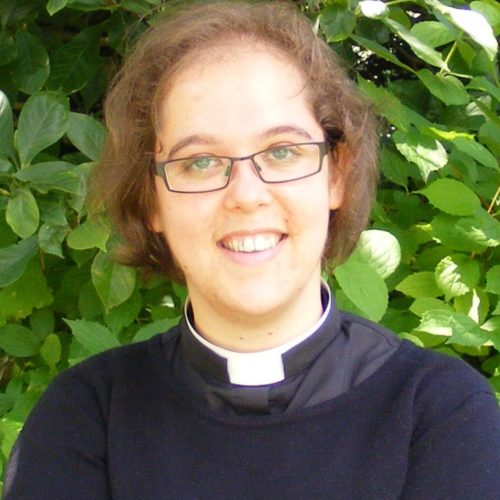 Tutor in Systematic Theology
Julie has been a Residentiary Canon at Guildford Cathedral since 2012.  She is responsible for developing the Cathedral's educational work, including delivering a series of lectures on issues in the public square and collaborating on discipleship programmes with the Diocese.  More recently, she has taken on the Cathedral's art programme. She was previously Vicar of All Saints' Hampton in the London Diocese.
Having taught doctrine for St Augustine's for a number of years, Julie has also contributed to MA teaching on ecclesiology.  She continues to engage in theological research and writing on ecclesiology, sacraments and the work of Dan Hardy. In particular she is exploring the theological and ethical questions around loneliness and singleness.  She is a member of the Society for the Study of Theology and writes regular reviews for journals including Ecclesiology and Theology. Her other interests include politics, film, art and fiction.
Anamnesis and the Eucharist (Ashgate, 2008).
Generous Ecclesiology: Church, World and the Kingdom of God" (SCM Press, 2013), co-editor and author of 'Where is the Kingdom?'.
Essay in Incarnation, Mary and Women from the Bible (IAP Fine Art, 2014).
'The Gifting of Responsibility' in Anglican Theological Review 97.4 (2015).
'A Perfect Crown: towards a liturgical theology of marriage' in Thinking again about Marriage: Key theological questions (SCM Press, 2016)ed. J. Bradbury and S. Cornwall.
'Richard Hooker on Scripture, Tradition and Reason: Responding to Disagreeement', supporting paper co-authored with the Right Rev'd C. Cocksworth for Faith and Order Commission Communion and Disagreement.