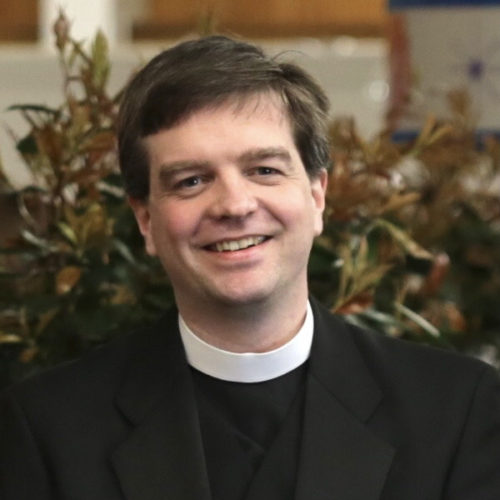 My interest in canon law began during my formation for the priesthood at Westcott House, but I only started formal study of the discipline in 2007 when I began the LLM Canon Law course at Cardiff University. After seventeen years in parish ministry, I remain convinced both that a good knowledge of the church's law is essential for all those involved in ministry, and that canon law must continue to develop to serve the needs of the church.
I am a Fellow of the Centre for Law and Religion in the Cardiff School of Law and Politics, where I teach on the master's degree programme. I am a member of the Colloquium of Anglican and Roman Catholic Canon Lawyers, which seeks to contribute to greater ecumenical understanding between Anglicans and Roman Catholics from the perspective of canon law as a form of applied ecclesiology.
I chair the Communications committee of the Ecclesiastical Law Society, and have recently been involved in developing the Society's Youtube channel and Zoom reading groups, using technology to enable a wider engagement with the study of canon law.
As I prepare to begin a doctorate in 2021 in 'Subsidiarity in Anglican Canon Law,' my current main research is examining where the principle of subsidiarity can be found, explicitly or implicitly, in the law of the Church of England and the Anglican Communion. My other interests include patristics, especially the work of St Augustine, and nineteenth century church history.
'Episcopal Functions in the Anglican Communion' (2017), 'The Purpose of Canon Law in the Anglican Communion, and its Relationship to Theology' (2018), and 'The Law of Liturgy – Oversight and Discipline in the Anglican Communion' (2019), papers given at the Colloquium of Anglican and Roman Catholic Canon Lawyers.
'Augustine of Hippo – The link between ancient and medieval' in Ancient History magazine (August 2017).

Binsey: Oxford's Holy Place – Its saint, village, and people.

(Archaeopress, 2014). Editor and contributor.

The High Church Reaction to the Reforms of the English Ecclesiastical Courts 1830-1861.

 (2010) LLM Thesis, Cardiff University.