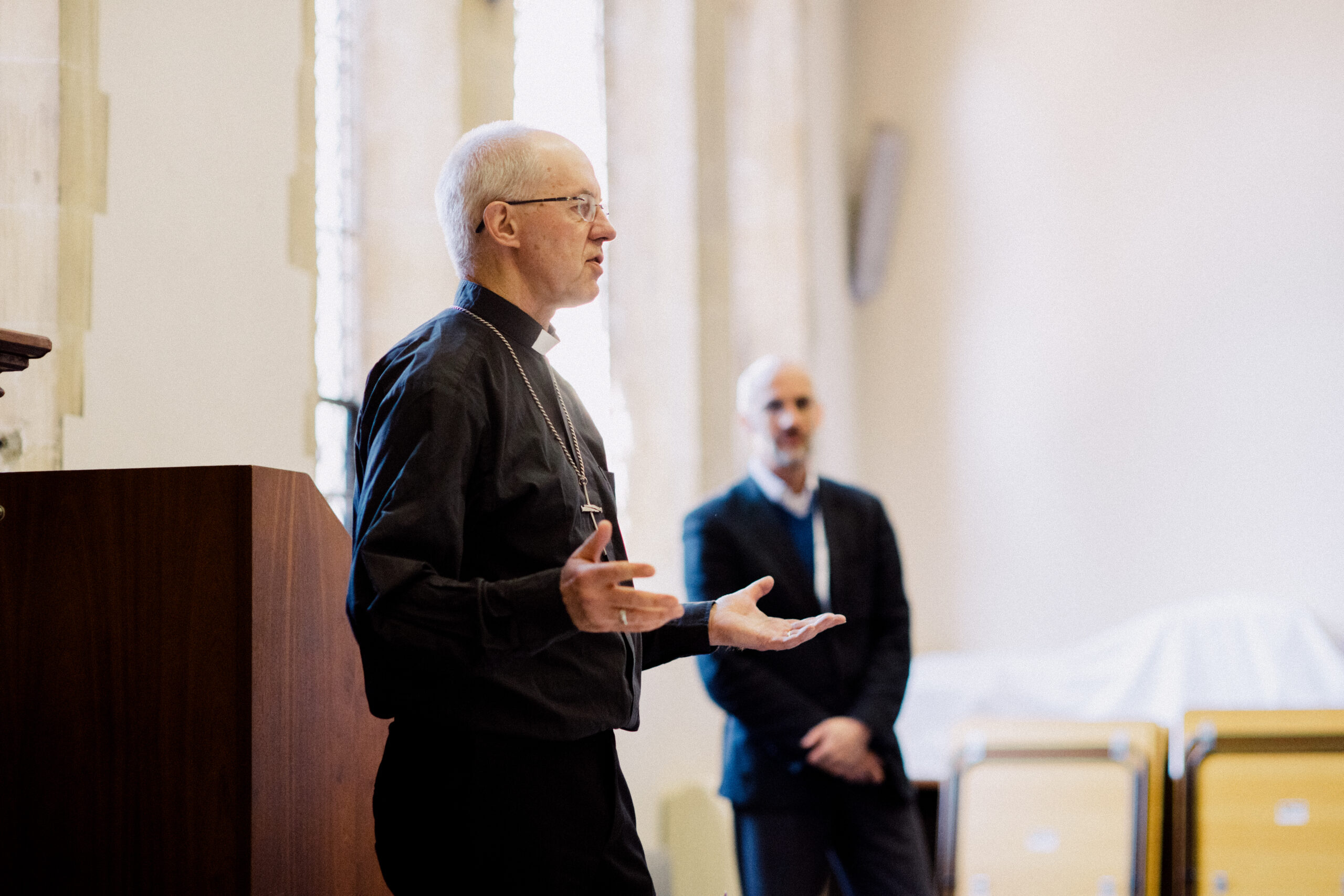 As part of the college's annual Residential Week, St Augustine's was deeply honoured to welcome the Archbishop of Canterbury Justin Welby as a special guest speaker.
Despite the his busy schedule, the Most Revd Justin Welby kindly made time to speak with guests of St Augustine's annual Residential Week, held in April at Canterbury Cathedral.
Having joined us shortly after meeting with the Prime Minister, attendees were excited to hear that the archbishop would be making a last-minte appearenece, sharing some of his wisdom.
He focused on the subject of Anglican Communion and its mission, and even spent an hour afterwards answering questions from the audience of students, staff, alumni and guests.
Archbishop Justin Welby on the impact of Communion
Attendees were struck by Rev Welby's obvious passion for the work of Communion and the impact its members have on him, personally.
He emphasised the wide reach of Communion's work, whether being carried out in areas of Sudan facing immediate crisis, or the English suburbs.
Finally, the archbishop drew attention to the need for members of the Church of England to recognise and repent for the colonial roots of Communion.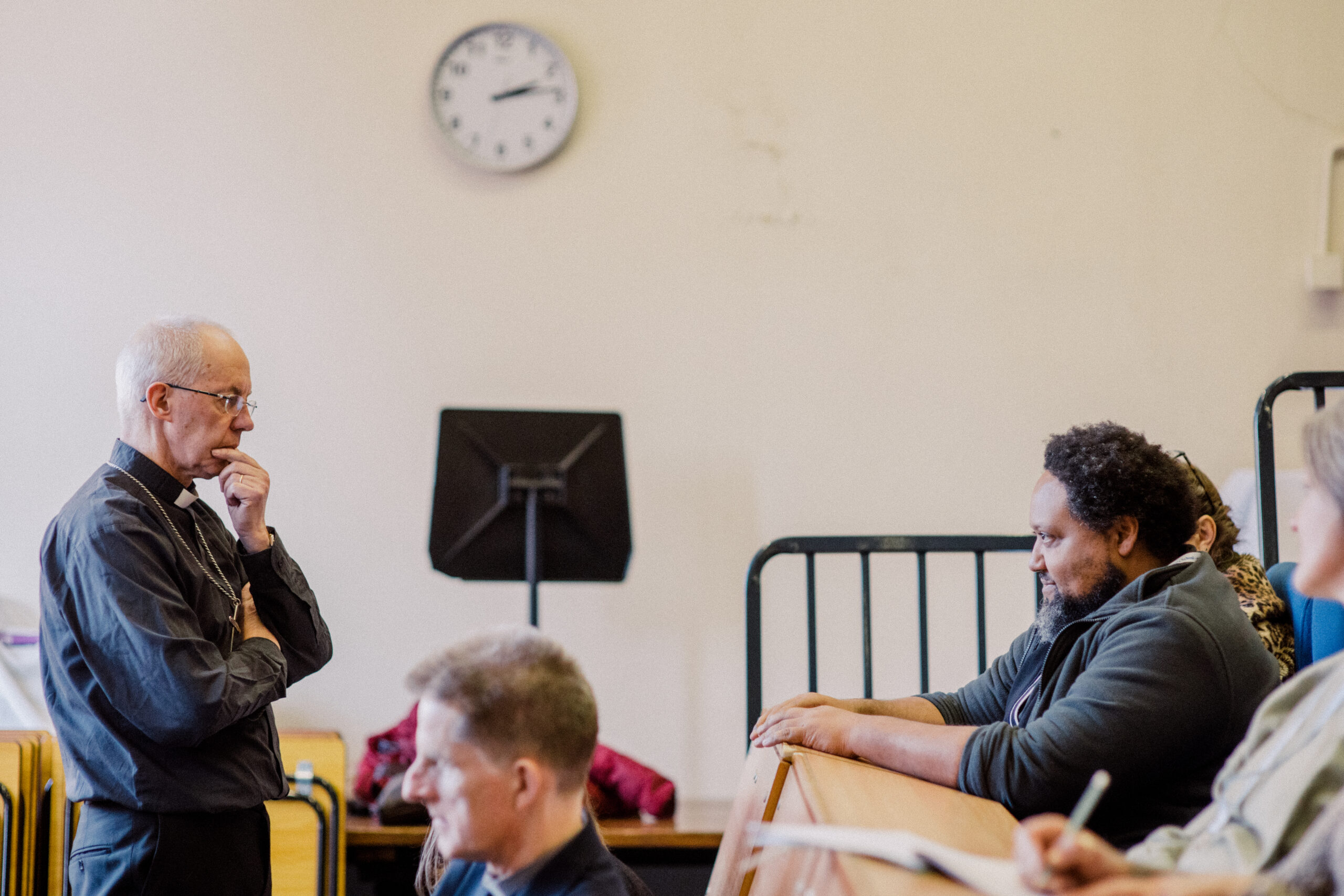 Archbishop urges ordinands to bring Communion into ministry
After the talk, Rev Welby spent another hour answering questions from the audience.
When asked, "What would you like ordinands to take from the Communion into their ministry?", he responded with a message of encouragement.
The archbishop urged the ordinands and lay readers present to remember the different experiences priests and parishioners go through, whether on their doorstep or the other side of the world.
Expanding on his point, the archbishop explained that while some priests might be carrying out pastoral visits in a quiet English parish, others may be visiting parishioners who've witnessed terrible war-time atrocities.
Similarly, while a parish priest might preside at the altar of a suburban church during the Eucharist, elsewhere in the Communion, their colleagues were doing so under bombardment or in a refugee camp.
Archbishop Justin Welby's message of empathy to St Augustine's staff, students and ordinands
The archbishop's message was a strong reminder for everyone in attendance to be aware of how diverse the experience of people within the Communion truly is.
As we reflect on this Easter season – and the connection we share with the millions of people who are part of the communion – may the peace of the risen Christ be with us all.