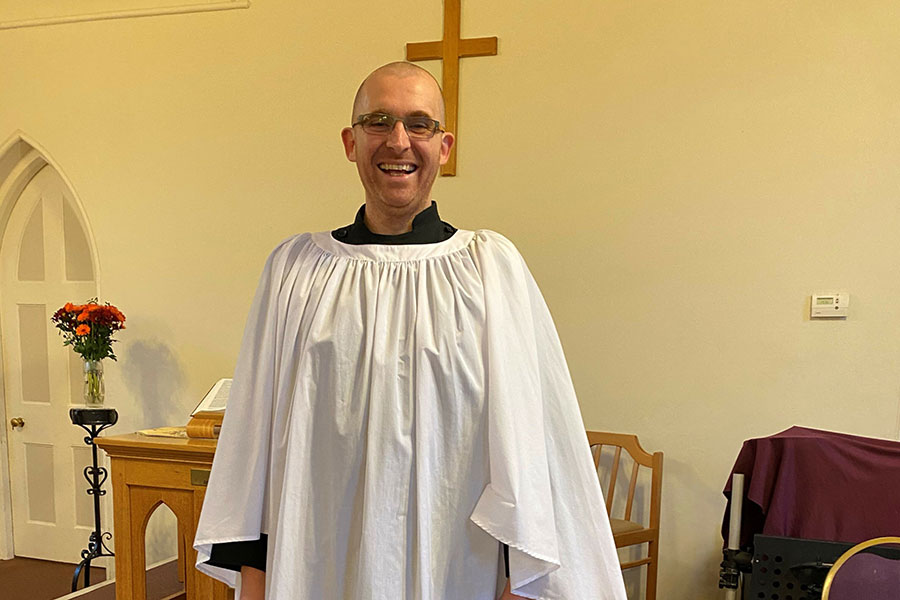 'A rose by any other name would smell as sweet' wrote Shakespeare. Yet labels and titles carry far more weight and influence than they might.
St Augustine's offers two distinct modes of full-time training for ordination. But they are often confused, and one is so much better known than the other – or, at least, its title is – that the distinctions between the two are not always recognised.
Ministerial training is constantly evolving and new developments can take time to be clearly recognised. The 'mixed-mode' of full-time, non-residential training was pioneered 15 years or so ago, and St Augustine's has offered this mode of training for the last ten years. In this mode of training, an Ordinand has a significant level of practical parish involvement that integrates with their College learning and allows a blend of study and practice (hence the 'mixed' mode) to be the means of their theological learning and ministerial development.
But for several years now, St Augustine's has also offered another mode of full-time ordination training, which we simply refer to as 'full-time'. In the style of those well-known adverts, it simply 'does what it says on the tin'. 'Full-time' training for ordination is exactly that: a comprehensive programme of study, learning and formation.
It mirrors very closely the kind of pathway followed at residential colleges, though in the case of St Augustine's, it is non-residential.In this pathway, a full academic workload covers the necessary range of theological disciplines to be equipped for ordained ministry. This can be tailored to dovetail with any previous theological study, allowing work towards a range of qualifications from Diploma up to Masters level.
The pathway includes the possibility of studying biblical languages, either as part of an accredited programme, or as an extra. Weekly seminars allow for integration of theological disciplines and ensure a good level of cohort development and formation. All of these elements sit alongside those which are common to all modes of ordination training: regular worship, occasional residential events, placements, some practical parish involvement, and focused tutorial support and guidance.
The formational process weaves all of these elements together, allowing each candidate to prioritise their own personal development needs. The 'full-time' pathway suits those who wish to make the most of the opportunity for study. It allows a clear focus on personal learning, in a variety of styles. It has plenty of flexibility to allow areas of interest to be pursued. Alongside it, the 'mixed-mode' pathway suits those who are adept at study or who have studied theology to some extent previously.
It allows more time to be spent on the integration of theology and praxis, but does require well-honed skills of organisation and time management.
Contact us to find out more! We're always happy to discuss which mode of training will suit any person best.