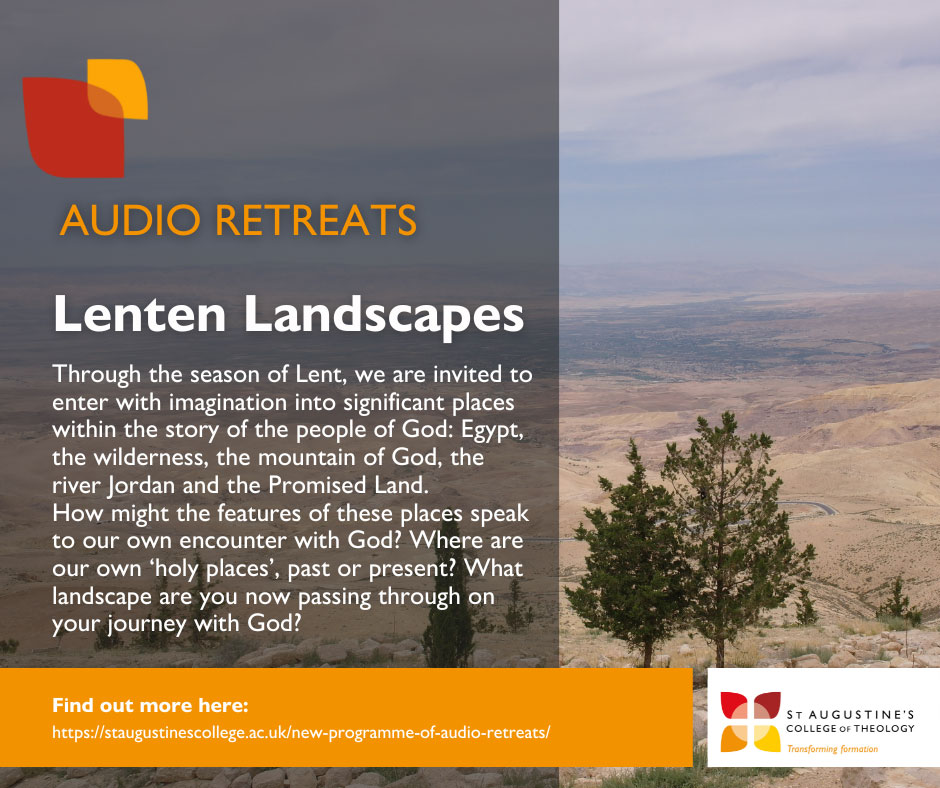 Following on from the success of last year's Lent Virtual Retreat, we are delighted to announce that we have another wonderful online retreat in store for you.
Through the season of Lent, we are invited to engage our imagination to enter into significant places within the story of the people of God: Egypt, the wilderness, the mountain of God, the river Jordan and the Promised Land.
How might the features of these places speak to our own encounter with God? Where are our own 'holy places', past or present? What landscape are you now passing through on your journey with God?
Each week throughout Lent, we will release a workbook and digital audio file that you can listen .
To ensure you don't miss an episode, we invite you to sign up to our newsletter and recieve new episodes straight to your inbox. You can also find the episodes when they are released on our blog.