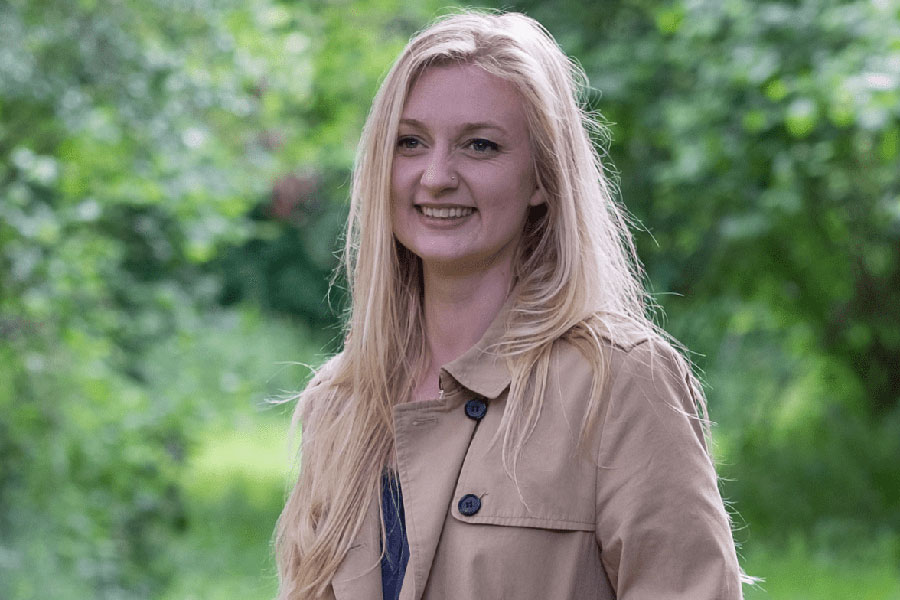 Esther is a first-year ordinand based in Surrey and studying full-time at our West Malling campus. With the help of the staff at St Augustine's, Esther has been able to forge her own path towards church leadership and hopes to work towards developing innovative ministry in the future.
What did your path to ordination look like?
I grew up with a Pentecostal Baptist church background and spent some time doing missionary work in Nicaragua. When I returned to the UK, God gave me the opportunity to move to Surrey to work with young people in an Anglican church.
Having never worshipped in the Anglican style it was very new, but I loved working with children and young people and wanted to learn more about scripture and the Bible through Bible training.
I talked to my curate and vicar about study opportunities. It took me completely by surprise when they said they recognised in me a calling to ordination, as I'd never even considered it at that stage!
After much thought, I began the discernment journey with the diocese, learning a lot about myself and my faith and leading to my Bishop's Advisory Panel (BAP) two years later.
Why did you choose to study at St Augustine's College of Theology?
Choosing the right college was really important. I knew I'd be leaving my role as a youth worker to study full-time, so a lot was going to change. I needed a college where I knew I'd be supported.
Residential study wasn't an option, so initially, I expected my only option would be mixed-mode, context-based training. But I saw this three years' study as a great opportunity and wanted to make the most of it, and was unsure how mixed-mode would work for me.
When my bishop mentioned St Augustine's, I thought that full-time study at a non-residential college sounded ideal. I explored the London and West Malling campuses, and they are both amazing options.
Trinity House in Southwark was great, and I loved the idea of being in London. But West Malling Abbey is so special: it's like being on retreat. It is such a privilege being able to study in such a prayer-saturated place.
How have you been supported at the college?
I recognised straight away that all the staff at St Augustine's are committed to each student's individual formation.
I was able to have informal meetings with tutors where they explained what the training would look like and offered advice on what choices I could make. They really consider what works best for you, which was unique compared with other colleges I'd seen. I also loved that they had partnerships around the world, including Jerusalem, Estonia and Tanzania.
The opportunity to discuss the most suitable training for me with senior staff was really valuable. They knew what my personal training would look like and answered all my questions. I really value the opportunity to learn and explore St Augustine's richness of worship.
There are so many study options that it can seem a little overwhelming at first, but it falls into place when you talk to them. Those choices allow them to create the perfect pathway for you. They really want you to flourish, and offer you study support if you need it.
What has your experience of formation been like at St Augustine's?
The academic content of the training – modules in church history and biblical studies – is incredible, challenging, and fosters my formation and my understanding of Christian faith and doctrine. This understanding is affecting and deepening my own relationship with God and leading me to experience God in new ways.
We're all from very different backgrounds and traditions here, which is great, as when you're going to be a priest you need that broad experience of people and church traditions.
I love that the Church of England offers so many options in modern ministry. St Augustine's gives you the opportunity to follow your own path – it's your formation, and there's no one size fits all.
What are you going to do with the skills and wisdom you've gained through your studies?
There's so much to explore and, in time, God will reveal where I'll go next.
I'd love to think that partnering with people overseas is in my future. I'm passionate about innovative ministry, but I've discovered that I also love the traditions. If there were a place for all those things in my future, that would be wonderful.