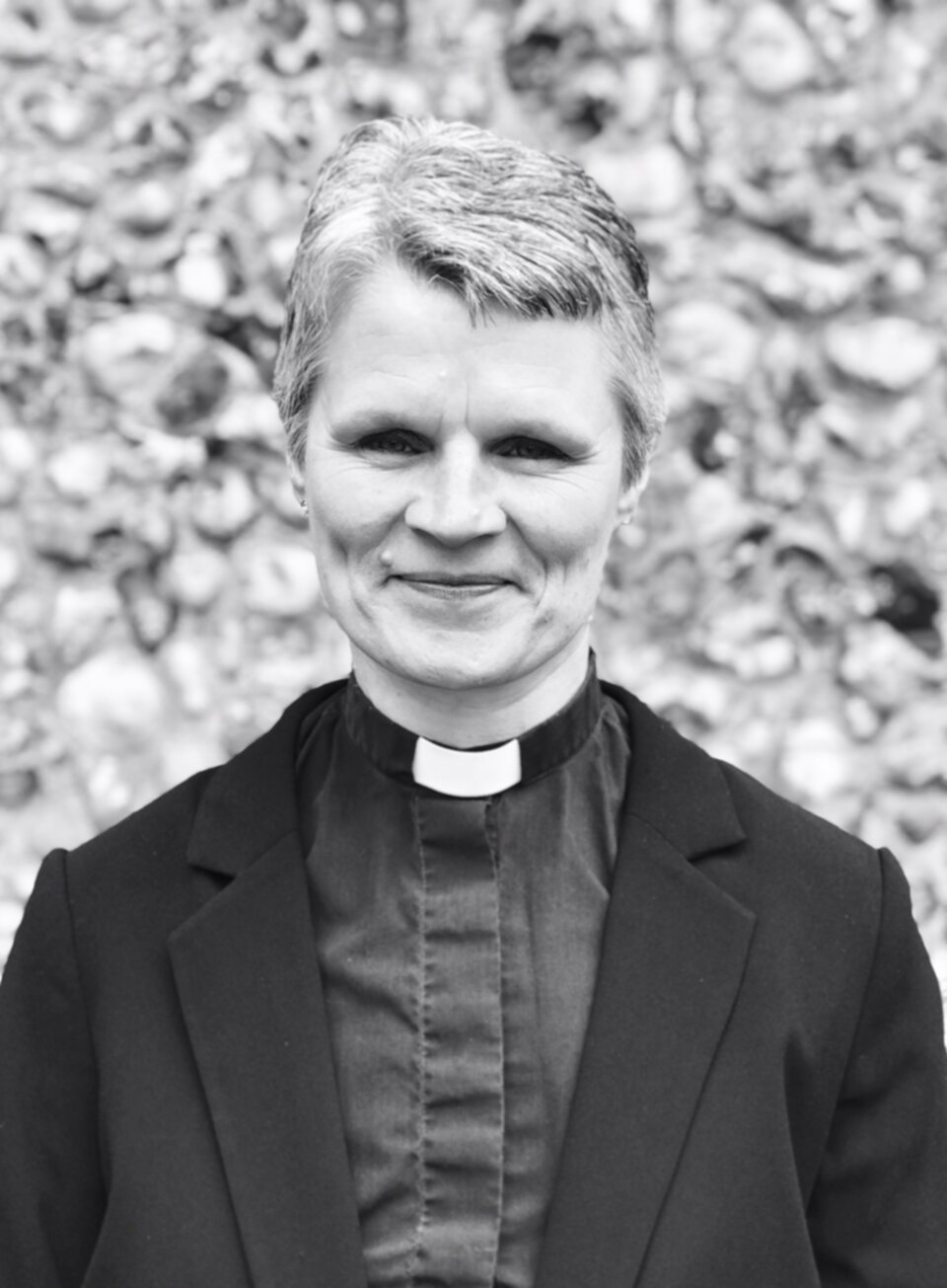 The Revd Canon Rebecca Swyer is Director for Apostolic Life in the Diocese of Chichester. She has been on the Board of Trustees for St Augustine's College of Theology, since 2010. We talked to her about her role.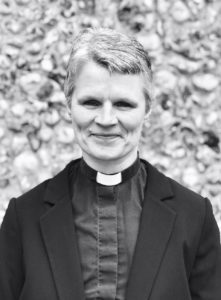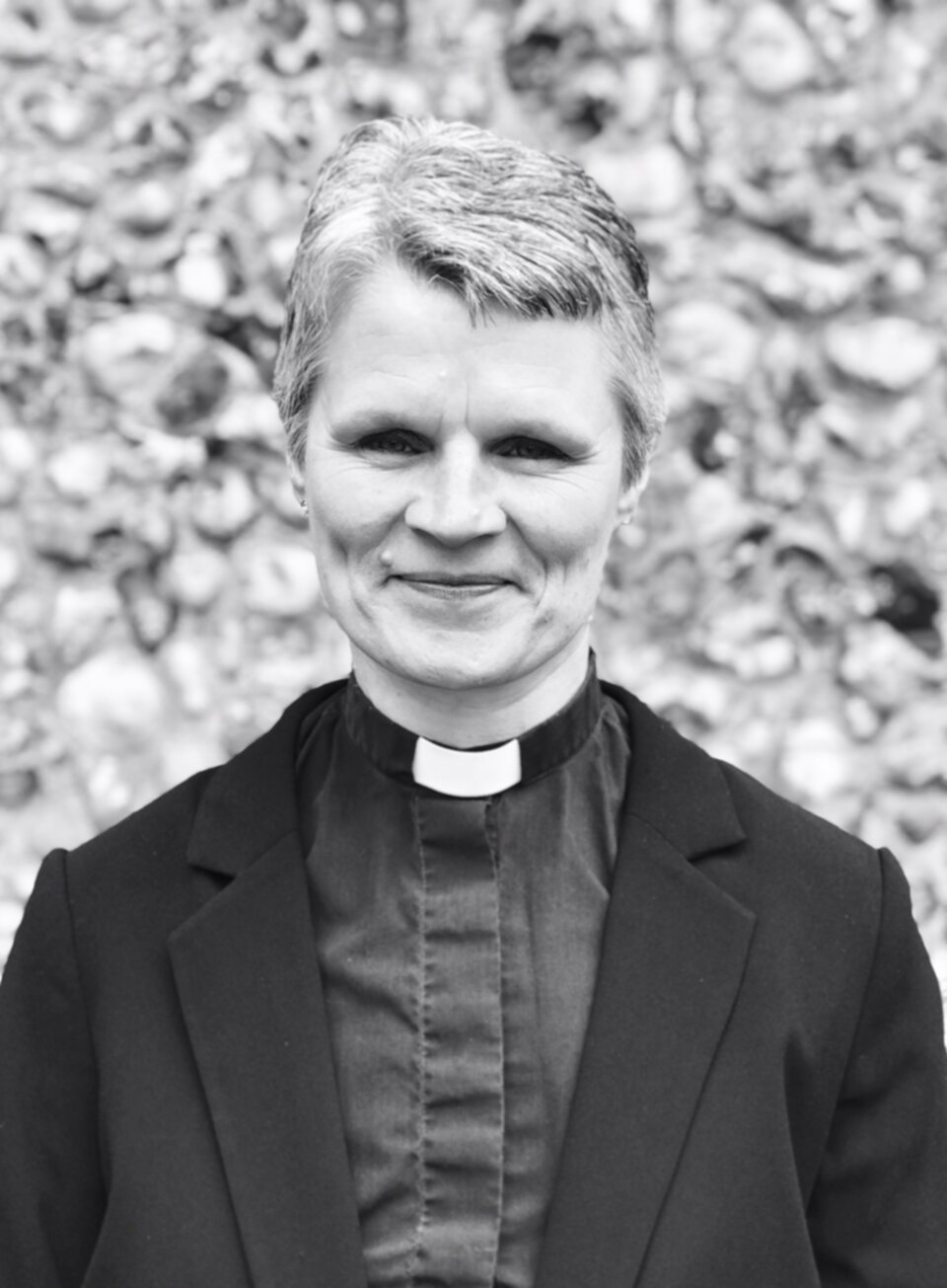 I was ordained in 1991, and am a Deacon. Some of my work has been in a Parish, but I've also spent a lot of my working life in education, including working in a university before taking up a post initially as Ministry Development Officer in the Diocese of Chichester, but now as Director for Apostolic Life.
Apostolic Life is a term we use frequently in the diocese, but it's not always in common usage elsewhere. Whereas discipleship is perhaps more focussed on an individual's faith development, apostolic life is a very mission- centred term about sending people out to engage in God's mission. Our diocesan strapline is; 'to know, love and follow Jesus', taken from the Prayer of St. Richard of Chichester and which encapsulates what apostolic living means.
The department for Apostolic Life, which I head up, aims to encourage, enable and equip individuals and parishes to engage effectively with mission and ministry. My job encompasses what in many dioceses would be called the role of Director of Ministry and Mission.
We run a lay discipleship course in the diocese, alongside other ways of helping individuals live out their baptismal calling. We're responsible for calling out vocations to lay and ordained ministry and to the Religious life. Our team oversees training for different lay ministries, shaped by the needs of mission.
We oversee those training for ordained ministry and curacy training (IME2), the Ministerial Development Review (MDR) process and lifelong ongoing training and development for clergy. Because of that we have to be very alert to the steady pace of change going on in the wider church, and what's going on in the world.
We're also responsible for working with children and youth, nurturing from a young age, as well as wellbeing for clergy and their families. Ordination is something you can never wholly prepare for until it happens. Everything changes, and it often isn't easy. People can put clergy (and their families) on a pedestal, and expect perfection. Sometimes clergy put this pressure on themselves and believe that they are falling short. We offer the reinforcement that they are also normal human beings and provide services like confidential counselling and wellbeing training. It's something we developed before most dioceses.
My role as Trustee
Education and formation are my key areas, so as well as being on the Board of Trustees, I chair the Board of Studies, so I have input into shaping the curriculum, as well as working with student feedback about their modules and teaching.
I provide support and guidance, acting as a 'critical friend' when it comes to the development of the college as a place for formation. All the many things I'm involved in come into play, as my diocesan role means I'm very alert to the changing needs of mission and ministry and informs and encourages imaginative new projects and change.
I can look at discernment from the perspective of what the church needs and how St Augustine's should be forming and shaping students for Christian living.
What St Augustine's brings to formation
I think a key formative event for the College was its move to West Malling. Having that sense of physical home, and a spiritual community of prayer together with the nuns has changed how it feels.  A lot of formation happens outside teaching, and we see that with curates coming through who have a strong sense of community.
Juggling formation with life and work is wonderful preparation for the demands of parish ministry. I see the curates coming from St Augustine's dealing with that well, because they've already done it in their pre-ordination training. They are also used to mixing with a diverse group of people, so tend to be at ease with difference, which is excellent training for what they experience later.
A criticism sometimes levelled at non-residential training for ordination is lack of community. We are formed through worship and prayer as much as teaching and education. What I see at St Augustine's is a true place of Christian formation. It's been interesting through lockdown, for example, that, whilst we may be a dispersed community, we are very much a community that is praying together and supporting and encouraging one another, just as much as learning together.
Interested in studying with us?  See  here.