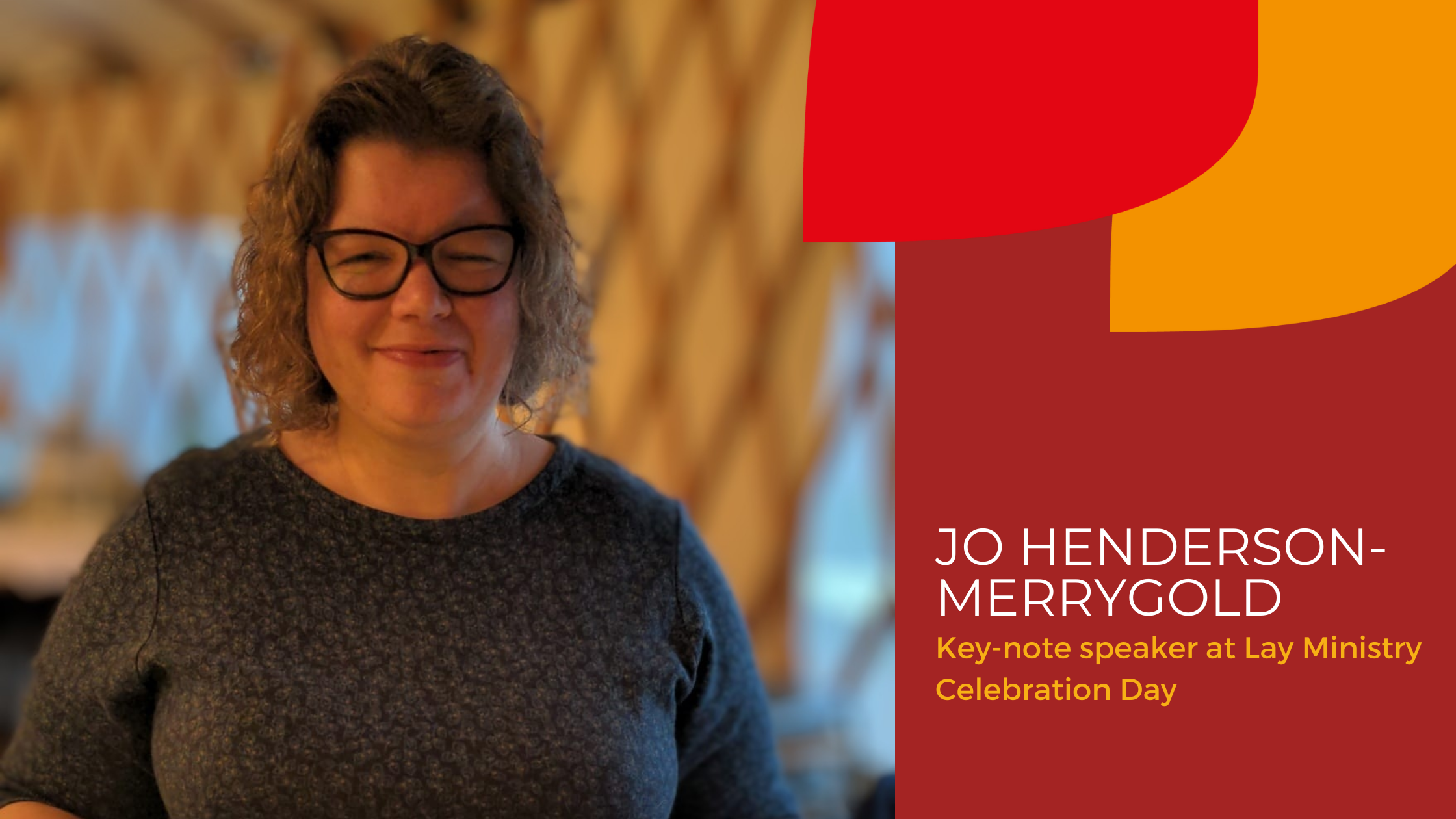 Celebrating the impact of Lay Ministry in the South-East
St Augustine's College of Theology was recently honoured to host a day of celebration for all things Lay Ministry. Tutor Jenny Corcoran reflects on the day and how it's inspired future lay ministers.
"Lay Ministry is and always has been an invaluable part of the Church and its leadership. It was wonderful to gather together with so many people from all walks of life to celebrate Lay Ministry and its impact, particularly in communities across the South-East of England.
"Those attending the all-day event joined us at St Augustine's West Malling campus on Saturday 13th May. It was a really positive day with lay people taking centre-stage.
"Attendees enjoyed engaging seminars and a revitalising key-note speech, giving lay people with a passion for ministry and mission even more tools to encourage and enable others."
Key-note address from Lay Minister Jo Henderson-Merrygold
"The key-note speaker was Dr Jo Henderson-Merrygold, Head of Lay Ministries in the Ministry Development Team of the Church of England. Their speech captured people's imaginations, setting an energetic tone for the rest of the day.
"After the opening address, attendees were free to choose from a range of seminars. Folks had the opportunity to engage in whatever subject resonated, from working with young people to reimaging the liturgical year.
"After a wonderful lunch and a chance to join in on second seminar, we regathered for discussion and reflection on the day so far. What followed was a fruitful time of sharing, exploring and celebrating.
"There was also opportunity to raise some important questions about lay ministry and to examine what may prevent it from thriving."
A space where Lay Ministry can be recognised and celebrated
"As a member of staff at St Augustine's, I spoke to many of the attendees and even received some lovely feedback. One attendee relayed that it was wonderful to meet other current and future Lay Ministers, and more than one reported feeling inspired by people's stories.
It was fantastic to be part of the day, with so many people expressing such deep appreciation for a space where Lay Ministry can be recognised and celebrated."
Are you interested in lay ministry or studying as a lay reader? Explore our lay ministry course and learn more about how you can follow a calling into Church of England lay ministry.