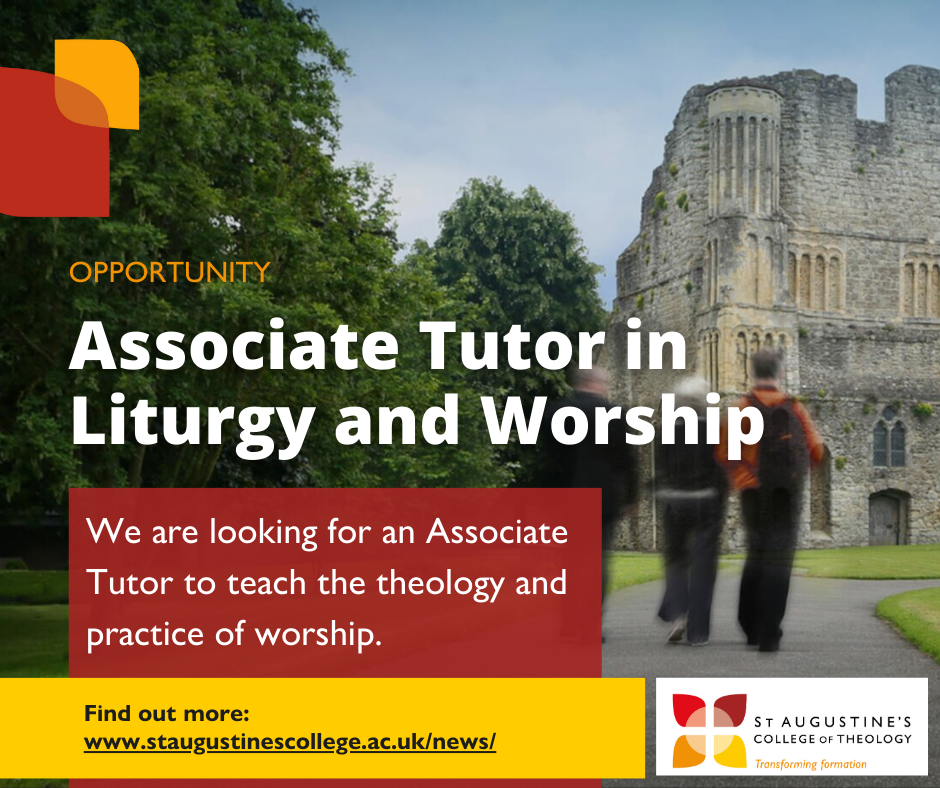 St Augustine's College of Theology is one of the Church of England's largest providers of theological education and training. Serving London and the South East of England we welcome students into a community of Christian learning, in which ethnic, social, educational, and theological diversity inspires transformative spiritual and ministerial formation and education.
In fulfilling our calling as a learning community, we form and equip lay disciples and licensed lay and ordained ministers as faithful, missional, collaborative, theologically informed, culturally aware, and resourceful disciples, and leaders for the service of Christ within complex and changing social contexts.
We are looking for an Associate Tutor to teach the theology and practice of worship. The successful candidate will bring both practical and academic experience to the teaching of liturgy and worship. The tutor is responsible for marking, especially when teaching an entire module. St Augustine's is a member of Durham University's Common Awards programme.
Associate Tutors are contracted for the modules and sessions they teach and are paid per module (or session, as applicable), with additional fees for marking. For further details or to apply, please send CV and letter of interest to Guido de Graaff, our Director of Studies, at g.degraaff@staugustinescollege.ac.uk .
St Augustine's recognises that faculty diversity in ethnicity and gender is an important source of educational excellence. The college welcomes applicants from women and UK minorities.