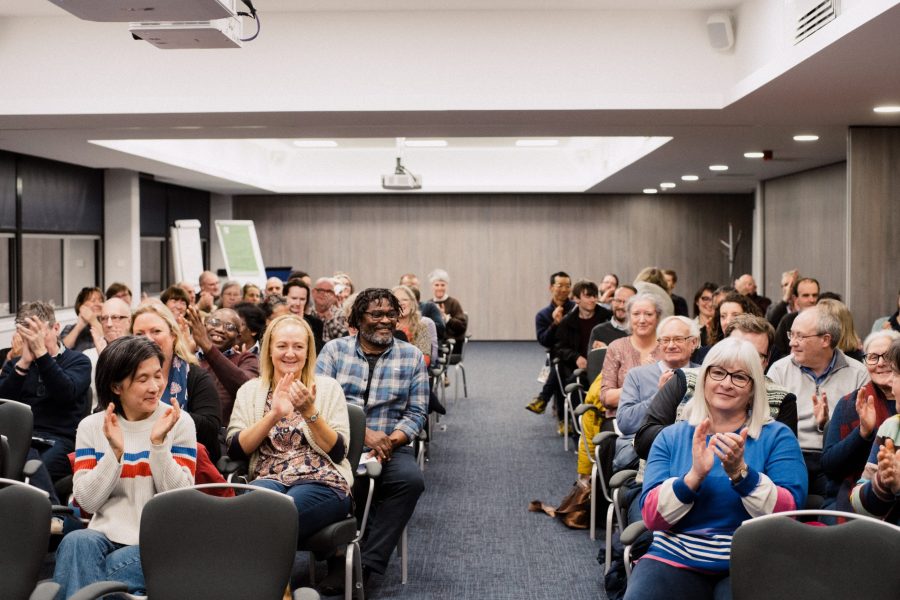 At St Augustine's we believe that everyone should be able to access the right level of theological study that works for them.
If you're interested in studying theology at postgraduate level, but joining a full MA degree programme feels like a big step, the MA Taster Module might be for you.
An MA Taster Module gives you an opportunity to get a flavour for academic study at MA level. You can find out whether studying theology at postgraduate degree level is right for you – without committing to a full degree programme.
Try out MA-level theology study with a taster module
As an MA Taster Module student, you'll study a single 20-credit module from our MA degree programme in Theology, Ministry and Mission over a single academic term.
We have a range of MA Taster Modules available. You can choose your preferred module depending on the subject you're interested in or when you'd like to begin your studies.
Available to sign up for now:
The following MA Taster Modules are currently being taught and are not currently available to sign up for:
However, it's well worth keeping an eye on our Taster Modules page for updates. We run our MA Taster Modules annually and more will be available to sign up for in the near future.
Theology Taster Modules for undergraduate level study
Interested in engaging in a theology taster module at undergraduate level? Our Taster Modules are ideal for students who are new to or unfamiliar with studying theology at university level.
Check out our brilliant "all-rounder" introductory Taster Module in Biblical Studies. Or take a look at the popular Taster Module in Spirituality & Discipleship to explore spiritual practises first-hand.
If you're intrigued by any of our taster modules and want to hear more, why not come and visit to see the college for yourself? Meet current students, chat to lecturers, and get a feel for either of our two campuses by booking a taster event today.
Taster events are available throughout the year at a range of times to suit you. We also provide virtual taster events – which can be helpful if you're planning to study an MA Taster Module remotely.
Find out more about theology taster modules
If you'd like to chat to someone about signing for a Taster Module, please don't hesitate to contact our friendly admissions team. You can call our team on 01732 252 656 or email via admissions@staugustinescollege.ac.uk.