Suzy Gregory is a member of the St Augustine's teaching staff, providing tuition in writing, singing, and voice. We asked her to tell us a little about herself and what her role at St Augustine's College of Theology offers to our students.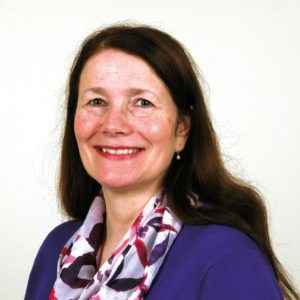 My role at St Augustine's is to give help and support to students, both in the Ordained Ministry and the Theology for Disciples programs, in the areas of writing, singing, and public speaking. Tuition in writing takes up most of my time but singing and voice production is also important. Speaking clearly, projecting your voice, avoiding that strange 'clerical voice' that some slip into, all these make a huge difference to a person's ministry. Singing, too, may sound like something you can avoid or just take for granted but, if you're involved in public ministry, sooner or later, the music will start but the singing won't, and everyone in the building will look to you for a solo lead. I try to give students the confidence to lead worship, where necessary, and support it reliably, whether from the congregation or from the front.
Many of our students worry about the academic side of their training. Some of our students have returned to Higher Education years after they put a full stop their last academic essay, others left formal education early in life, while some studied in fields where the assignments do not take the form of essays.
Theological study does require writing, whether in the form of essays, placement reports, presentations, or theological reflections. Partly, this is to meet the academic standards for the qualifications but, most importantly, it's about developing our capacity for clear thinking, discerning the relevant from the unnecessary, explaining why we think what we do, judging what counts as evidence, and expressing it all as intelligibly and persuasively as we can. We can all improve with all of that and none of it is limited to formal academic work. Clear thought and persuasive expression strengthens Christian discipleship and ministry.
My work, I think of it as a ministry, is to begin with whatever is the beginning for each particular student, which may be working with a specific learning difference, helping interpret questions or objectives, checking that an assignment is ready for submission, practicing to improve existing skills, turning a draft into a finished piece, or giving some guidelines for those out of practice. Since the college also continues to offer academic support after ordination, I continue to help curates who have to submit further academic essays and reports through the next stage of their formation.
I'm also a staff tutor, which means I look after a tutorial group, meeting with them regularly to talk about how their course is progressing, how they are and how their spiritual formation is going. Formation is a deep-rooted, intense experience, and it's important that every student has the support of a peer group and tutor. Dealing with study, work, family life, placements, and exploring their faith can get overwhelming. The tutor's job is to provide a listening ear and help students to find strategies to deal with the complexity, bit by bit.
My background
I'm a qualified and experienced teacher. Since my mother and aunt were teachers, it's rather in the blood. I first started at the age of three, lining up my dolls for lessons! With a journalist for a father and an uncle who was an author, my love of literature and writing was no surprise either. Initially, I studied Music along with English but then focused on British and American Literature for my MA.
Although I teach adults now, I have taught all age groups during my career, almost always in the English literature field but also branching out into drama, music, and singing. Before moving to the US in 1988, I taught singing and voice production at Salisbury and Wells Theological College and, much later, while teaching writing and literature to Texan undergraduates, had students ask for signing lessons along with their literature classes! More recently, I served as a police chaplain, first in Northumberland, then in Kent. The experience of talking with people in difficult times, often facing considerable stress in a demanding vocation, has helped me appreciate the pastoral dimension that is always part of the relationship between student and teacher.
On the family side, I have children and grandchildren, the most recent only a couple of weeks old. I try and spend a day a week with the nearest grandchildren, who are down in Worthing. Sadly, the new-born lives in Newcastle so I'll see him less often. Alan and I also enjoy the company of Albert, our Great Dane, and Sophie, our Siamese cat.
What is special about the support St Augustine's offers?
From talking to students, I get the impression that the level of support we offer here is quite unusual. Thinking about the college as a whole, personal change, spiritual growth, and the development of a soundly based confidence are right at the heart of what we do. That has an important bearing on my work because tuition in writing, not to mention singing and voice, focuses on development and improvement. I don't think of this as 'remedial' work because everyone can improve their skills in these areas, however much or however little they've written, sung, or spoken in the past. What is crucial is that everyone understands that asking for support is not an admission of failure: it is, first and foremost, a commitment to change, to realising a potential, and it doesn't matter where an individual 'starts'. I take absolute beginners and help the already adept.
Sometimes, I'm able to help a student identify learning differences. When I trained as a teacher, my training included being able to recognise the signs, and I'm able to do informal assessment where there seems to be a need. I've helped several students to find out why they struggle in certain areas. In the past, the difficulties they've faced have led them to feel 'stupid' or 'non-academic'. Discovering that they learn in an identifiably different way and that some of the most familiar approaches don't work very well, can be life-changing.
To find out more about studying at St Augustine's see here.