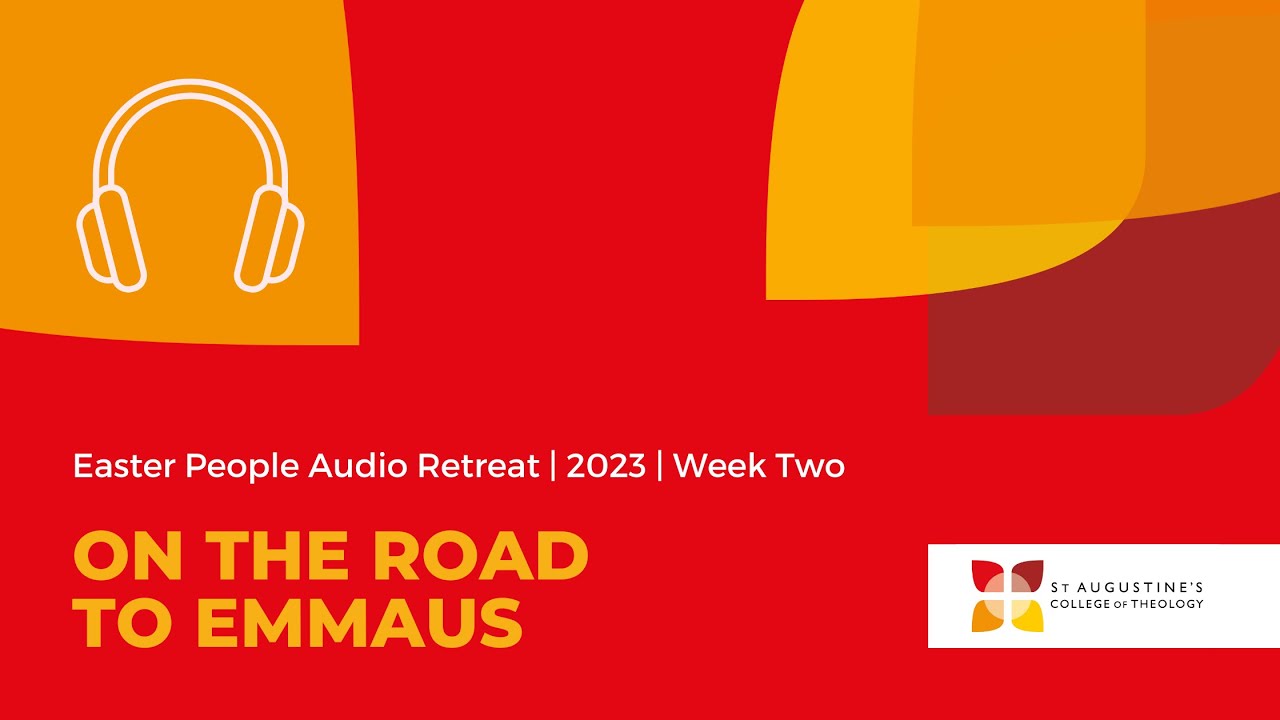 Join us for the second episode of a new audio retreat presented by St Augustine's College of Theology, celebrating the people of Easter and reflecting on their stories.
The episode, written and produced by tutor Chris Chapman, recalls the story of two friends walking on the road to Emmaus [Luke 24.13-35] and the unexpected revelations they encounter through their journeying.
This is the second instalment of a four-part audio retreat. If you haven't already, you can now listen to the first episode on Mary Magdalene and her encounter with Jesus at the garden tomb.
Two down-hearted friends are joined on the road by a mysterious stranger
This episode focuses on the theme of journeying and walking. Chris invites listeners to reflect on the meditative nature of putting one foot in front of the other, or journeying from one place to another at a walking pace.
Chris begins with a short retelling of the two friends walking on the road to Emmaus [Luke 24.13-35]. They feel troubled; heartbroken at the recent crucifixion of their Lord, and confused by rumours of his return.
The friends are soon joined by a stranger, who walks with them. The stranger encourages their spirits, reframing their woes until they feel their spirits renewed.
At nightfall, they stop to eat. Upon breaking bread with the stranger, they realise he is none other than Jesus, their beloved Lord.
Journeying as a means of connecting with God and ourselves
As listeners, we join with Chris in considering how the two friends first began to understand who the stranger was.
Maybe the steps they shared, the rhythm of one foot in front of the other, allowed the revelation to take shape in their minds over the course of the day?
The episode takes a mental stroll through the power and significance of journeying. Just as we are encouraged to walk humbly with God, so too does He share the road with us, wherever we are headed.
Chris encourages listeners to treasure the slow, measured journeys we take in life. When everything moves a mile a minute, sometimes we must slow down to tap into our connection with God.
How to listen to this audio retreat episode
To listen to this episode of the Easter People audio retreat, follow this link to the YouTube version of the episode or listen directly using the YouTube player below.
There is no right or wrong way to listen to this audio retreat. You can listen to it as many times as you like, by yourself or with others.
If you'd like to read along with this audio retreat, you can download the transcript for this episode. You can also use the subtitles/closed captions on the YouTube video.
Resources for prayer and reflection
To accompany you on your audio journey, you can download helpful written resources, designed to help you along in your reflection and prayer.
To complement this week's theme of walking and movement, the resource sheet provides you with some ideas on how you can enrich your everyday journey.
You'll find suggestions on different kinds of walks or short journeys you might wish to undertake. There are a number of ways your can reframe your journeys, including creating everyday personal pilgrimages and cloister walks. There's even a short labyrinth exercise – no walking required!
Although it's not necessary for you to use the downloadable resources to enjoy this audio retreat, it can add a greater dimension to your reflection and prayer.
New 'Easter People' audio retreats throughout April and May
This is the second episode in a four-part series on the People of Easter. To ensure you receive the next episode straight to your inbox, sign up to our newsletter.
Next week, we'll be exploring the story of John 20.19-23, wherein Jesus' disciples are gathered in a locked room when their Lord, newly risen, passes through the doorway to greet them. You can listen to the first episode on Mary Magdalene, which is out now.
And if you'd like to listen to more audio retreats, you can explore our previous series and take a prayerful audio journey with Chris Chapman and a number of special guests.