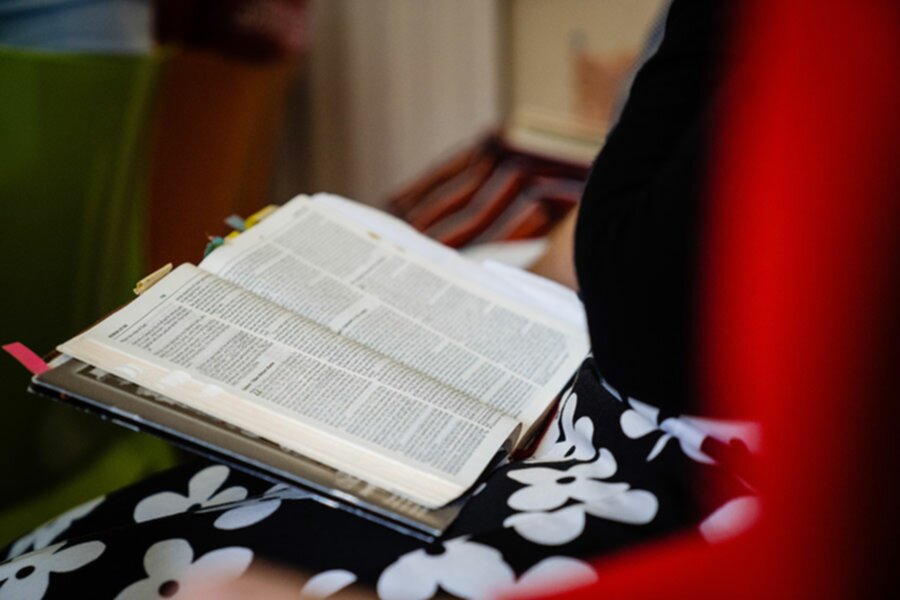 Ever wanted to read and understand the Bible in its original Biblical Hebrew?
Have you ever thought about how translation affects the way we understand the written word? How about the way translation affects how we read and engage with the Word of God?
Being able to read Scripture in the original ancient Hebrew may sound like a lofty goal, but it's actually a realistic and potentially exciting pursuit for almost every level of learner.
The Biblical Hebrew language course at St Augustine's College of Theology gives you the chance to learn the fundamentals of ancient Hebrew and begin to read the Bible in one of languages it was first written in.
Why do people study Biblical Hebrew?
When you open your Bible to read Scripture in English, you're reading words that have been translated from ancient Hebrew, Aramaic and Greek.
Translation is a tricky business and no translation can ever be truly accurate. This is because every language has its own nuances, features and styles – some of which cannot always be translated completely into a different language.
By learning how to read and understand one of the languages the Bible was originally written in, you have an opportunity to deepen your understanding of Scripture and discover what might have been "lost in translation".
St Augustine's Biblical Hebrew course teaches you how translation works and how it defines our understanding of the original words. You'll learn how to translate Scripture and understand the meaning of the original Biblical Hebrew in its own context.
What's the difference between modern Hebrew and Biblical Hebrew?
You may be wondering how Biblical Hebrew is different from modern-day Hebrew, a language still spoken by millions of people across the world.
Biblical Hebrew was first used around the 10th century B.C, roughly 3000 years ago. Hebrew has changed a lot since then to become the language it is today, but at its core, Modern Hebrew still consists of the vocabulary that comes from Biblical Hebrew.
By studying Biblical Hebrew, you can expand your faith by deepening your connection to and understanding of the Bible, reading it in the way it was originally intended to be read.
Do I need to be good at languages to learn Biblical Hebrew?
You don't need to have any prior experience in learning languages or studying theology to enjoy the Biblical Hebrew language course.
The course is beginner-friendly and designed for people who are not familiar with academic study or language learning. The course is taught by an experienced scholar in Biblical Hebrew, Simon Stocks, who can help you throughout the course if you need support.
Weekly lessons allow you to learn face-to-face with other students, so you can make friends while you're studying and help support each other as your learn.
If you haven't studied Biblical Hebrew before, you will start with a beginner's course and move up to an Intermediate level afterwards (if you'd like). More experienced linguists can join the Intermediate Class.
If you're interested in joining the course but you're unsure which level is best for you, get in touch with us and we'll help identify which course is right for you.
Who is the Biblical Hebrew language course suitable for?
St Augustine's Biblical Hebrew language course is suitable for all levels of learning – anyone with an interest in language and Scripture will enjoy the course.
You also don't need to be a theology student or be heavily involved with your Church; you just need to be curious about learning an ancient language!
Classes take place on a weekly basis on Monday afternoons, at the college's Southwark campus in central London. All are welcome but you will need to be able to attend classes at this time and location to join us.